Golden Iris Mug, in black and green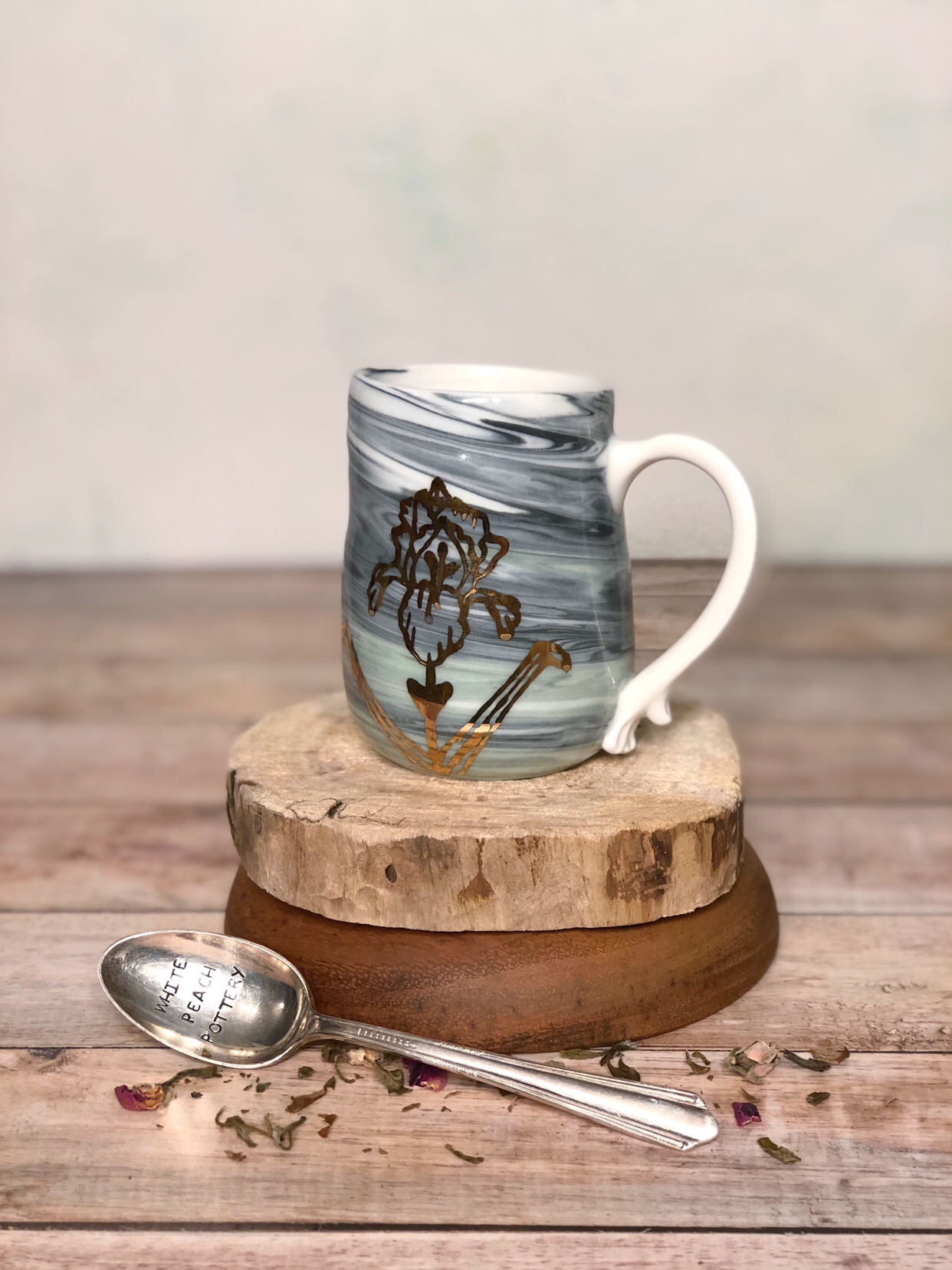 Golden Iris Mug, in black and green
Holds approximately 9 oz, 3.75" tall.
This marbled mug is wheel thrown with a mix of green, black, and white porcelain and adorned with a hand-painted, golden Bearded Iris flower. The green starts at the bottom of the mug and fades upwards into black.
The gold on this mug is 22k, so it is not dishwasher/microwave safe.
Care Instructions
Food safe. Not microwave & dishwasher safe, due to real 22k Gold luster.