LATTE candle cup no. 03, in Southwest Twist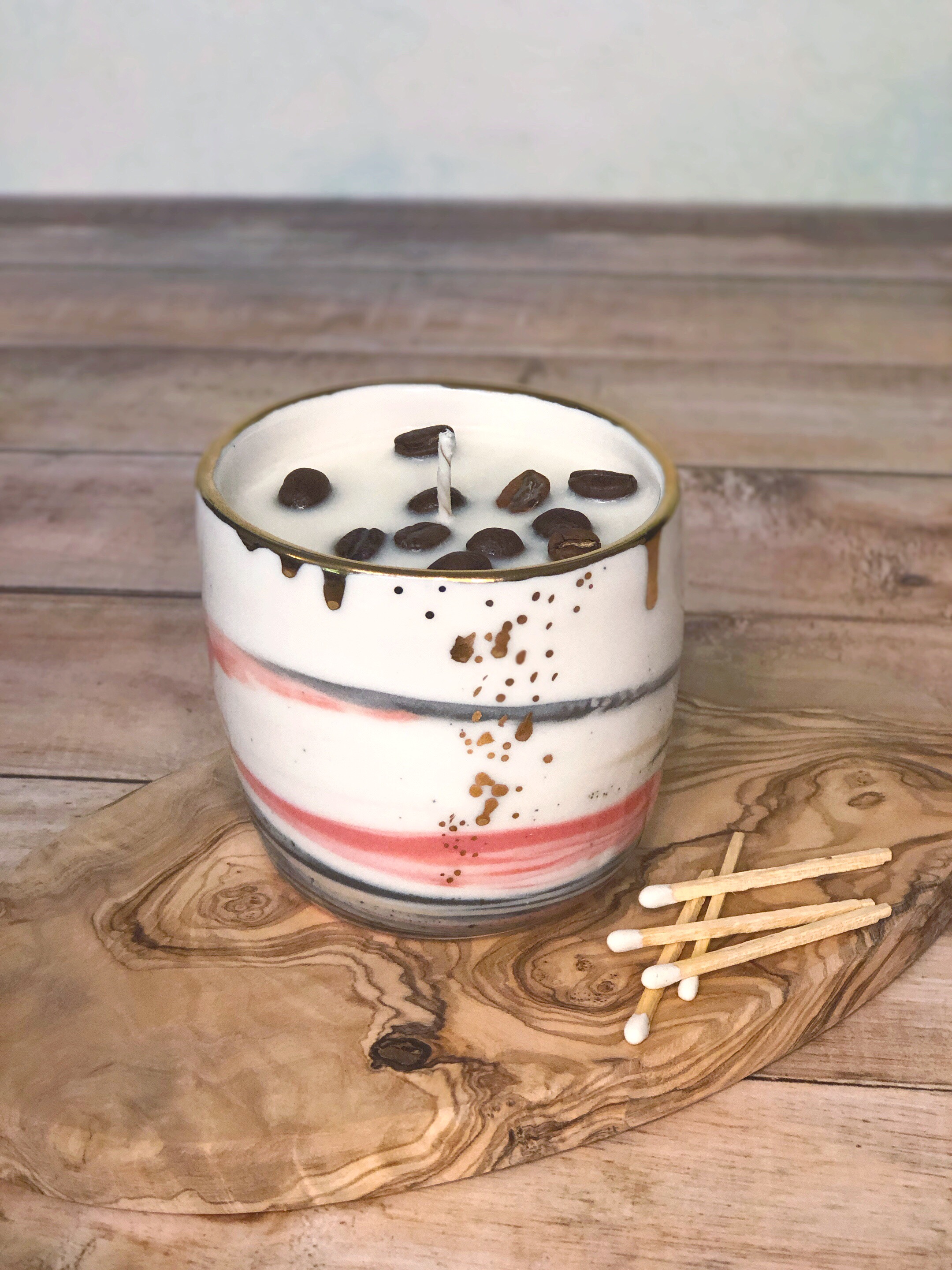 LATTE candle cup no. 03, in Southwest Twist
'Latte' is my most popular fragrance! With notes of espresso, sweet cream, and chai, this candle will make you feel as though you're sitting at your favorite coffee shop. The top of the candle has inclusions of espresso roast coffee.
Each of my candles are hand poured with a high quality, custom blend of American-grown soy wax and coconut wax. They are scented with Phthalate-Free fragrance oils so they are clean burning and good for the environment.
The vessel (holding approximately 6 oz) is formed from hand-stained porcelain marbled with crisp, white porcelain. After the candle has been burnt away, you can clean out the cup to use around your home! This is easiest to do after its last burn, when the wax is still a little warm. A paper towel and warm, soapy water should do the trick!
Measures approximately 2.5"tall x 2.5" wide.
Removal of the excess wax is easiest while it's still warm, after you have blown the candle out for the last time.
After you've removed the wax from your candle, please remember that - due to the gold luster - this cup is not microwave or dishwasher safe.